Subscribe to our FREE Newsletter for Hosts, Convenors and Organisers of Meetings- Click here
leather compendiums plus ...
BONUS OFFER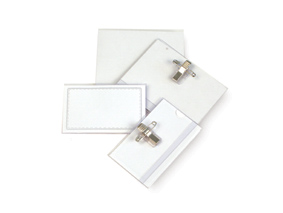 Name tags or
Promotional Pens *FREE* when you order 100+ compendiums
SPECIAL NOTES:
All compendiums and accessories can be printed with your logo and/or special message. Print forms vary depending on the product. Options include screen printing, pad printing and laser engraving.
Please advise, at the time of your inquiry, your intentions for branding (number of colours and preferred form of printing, if known). Prices range from $30 to $70 per unit. Please indicate your budget to help select the most appropriate items for your consideration - that can meet both your needs and price point.
You may contact one of our client managers for specialised and focused attention. Call Australia wide on 1300 722 599 or email us VIPcorporate@meetinginnovation.net.au.
Please note that minimum order quantity is 30 units of any one item. Samples can be supplied by overnight courier for $50 deposit, fully refundable on return of item or subsequent purchase.
Payment for purchase can be made by credit card (ALL major cards accepted), Direct Funds Transfer or cheque.
---
t: 1300 722 599 e: info@meetinginnovation.net.au
---